Psilocybin in Alaska: Magic Mushroom Laws in AK, USA Legal Guide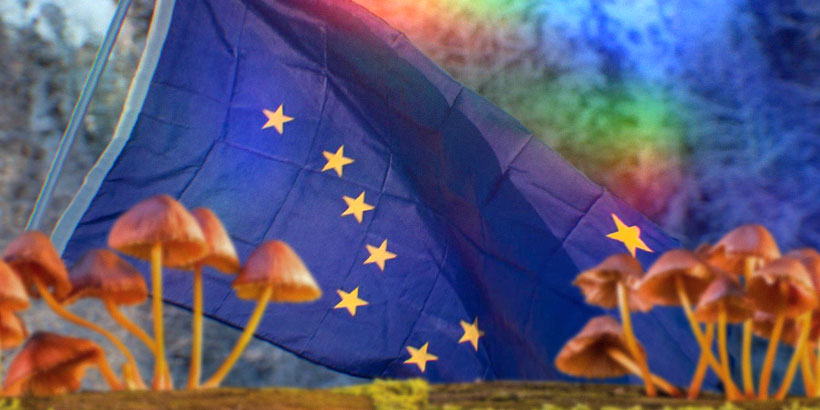 Alaska is known primarily for its beautiful scenery and low population density. Unfortunately, there's not much to talk about when it comes to the decriminalization of magic mushrooms. Psilocybin is still illegal in the state, and this seems unlikely to change in the near future. Efforts in the past have been made to spread public awareness of the potential medicinal benefits of psilocybin mushrooms, but this seems to have translated into little legitimate legal traction.
Psilocybin is classified as a schedule II substance according to Alaska's legislature. As is the case with most jurisdictions, it remains generally legal to possess psilocybin mushroom spores. This is because the spores do not contain the main psychoactive illegal chemical, psilocybin itself. Be aware, however, that this chemical becomes present when these spores are grown into mushrooms, and they become illegal to possess at this point.
Alaska Spore Legality
As far as we can tell, it is legal to possess magic mushroom spores in Alaska. Keep in mind that spores do not contain the key active ingredient, psilocybin, which makes these mushrooms illegal under Alaska law. When the spores mature into mushrooms, however, they contain this ingredient and are consequently illegal to possess, sell, or buy.
You can buy spores online from a number of retailers. As always, be sure to check to make sure that it is legal to purchase spores off of the internet in your jurisdiction before doing so.

Specific Alaska Psilocybin Law
The main law we found that criminalizes the possession of psilocybin is Sec. 11.71.150 of Alaska's 2019 statutes. Under this law, psilocybin classified as a schedule IIA substance, which means that it poses "a degree of danger or probable danger to a person or the public." Substances in this classification can carry significant penalties for possession, and this classification mostly contains hallucinogenic or psychoactive chemical compounds.
Final Thoughts
Alaska classifies psilocybin as a schedule IIA illegal substance. It is against the law to possess psilocybin or magic mushrooms in Alaska, although it seems that it remains legal to possess spores so long as they do not contain any psilocybin. As always, be sure to consult local laws and regulations to be sure that you do not commit any crimes.